You'd think as probably the 2nd top raiding clan on Orpesia, they would have better things to do than hang around Rio Albi killing the Giant Komodo. Much less KS-ing clanless types like myself, for which the Giant Komodo is pretty much the most accessible boss there is.
But you'd be wrong. I was just KSed by Catharsis member Soleil.
As you can see in the pic, my Karjalain clearly has aggros, while the Catharsis guy rushes in with his ranged attackers. Since I don't have much in the way of gear, obviously he out dpses me, and thus gets the drop (I got the talt)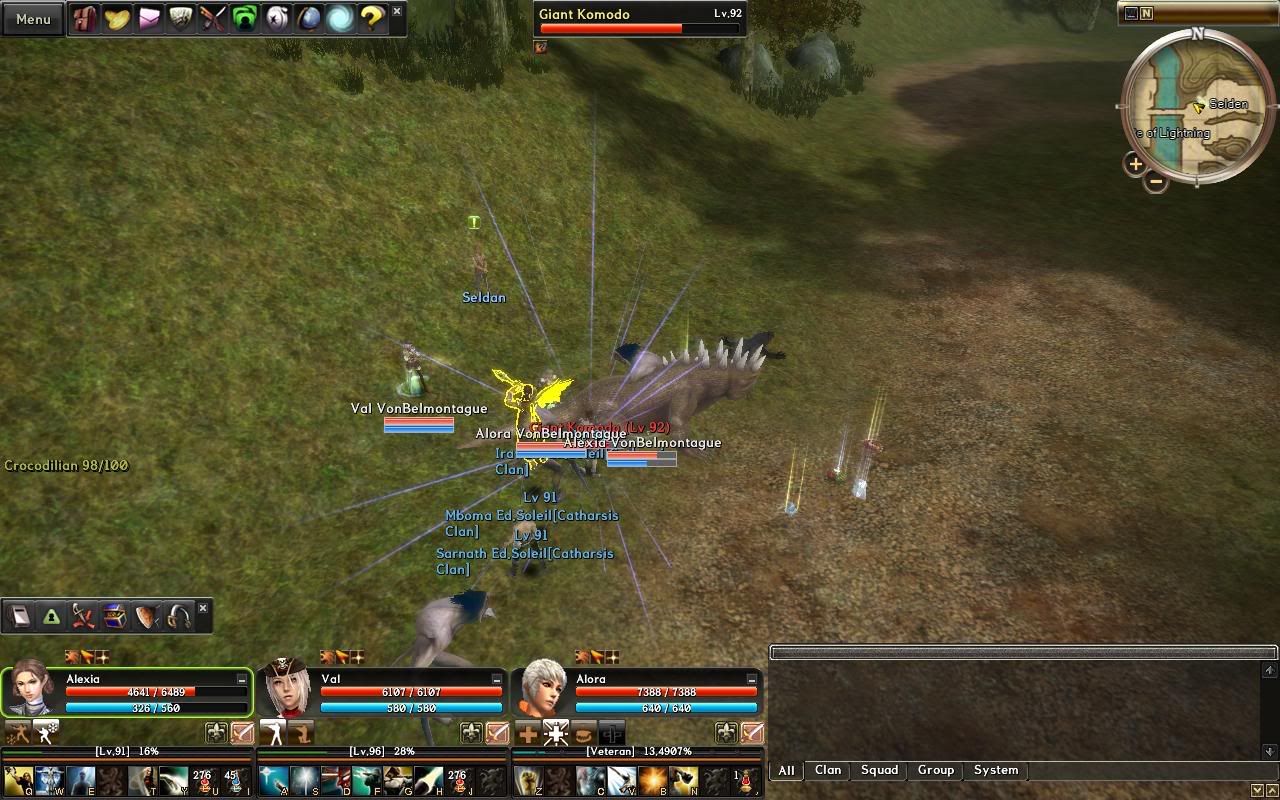 Man, I knew their standards had slipped when they get McBotters in, but sheesh.